Our Mission:
Perform cutting edge basic and translational research enabling medical innovation
- Fueling cures.
The Applied Biomedical Science Institute (ABS Institute) is a 501(c)(3) non-profit organization taking a leading role in basic research and its rapid clinical translation by performing cutting-edge basic and translational research.  Importantly, we are developing the infrastructure for early stage biologic drug development and manufacturing.  We promote therapeutic and diagnostic translation through our own internal research, collaborations, or licensing activities.  The Institute also trains early stage researchers in biomedical research through post-doctoral fellow and internship programs.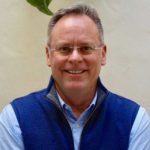 Mr. Martell has more than 25 years' experience building and managing unique businesses in the biotech industry, and most recently served as Executive Chairman of KaloBios and  as Chief Executive Officer at Sevion Therapeutics, prior to which he held similar roles at NeurogesX and at Poniard Pharmaceuticals.  Earlier in his career Mr. Martell served as Senior Vice President of Commercial Operations at ImClone Systems, where he built ImClone Systems' worldwide commercial operations and field sales force to market and commercialize Erbitux® with partners Bristol-Myers Squibb and Merck KGaA. Prior to joining ImClone Systems, Mr. Martell worked for more than 10 years at Genentech in a variety of leadership positions, the last of which was Group Manager, Oncology. At Genentech, he was responsible for building the company's oncology franchise including the launch of Herceptin® for metastatic HER-2 positive breast cancer and Rituxan® for non-Hodgkin's lymphoma.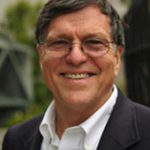 James W. Larrick M.D., Ph.D.
Dr. Larrick is Founder, Managing Director, Scientific Director of Panorama Research Institute and Managing Director & Chief Medical Officer of Velocity Pharmaceutical Development.  Dr. Larrick holds MD and PhD degrees from Duke University School of Medicine and is a pioneer of the biotechnology industry. He is an outstanding biomedical entrepreneur with an international reputation in cytokines, therapeutic antibodies, molecular biology, and pharmaceutical drug development. He has written or coauthored eight books, over 250 papers/chapters, over 30 patents, and served on the editorial boards of six journals. In 1991, Jim founded the Panorama Institute of Molecular Medicine (PRI) which has incubated more than 20 life science projects, leading to his co-founding more than a dozen companies. To date, PRI-initiated projects and/or companies have led to five IPOs and numerous successful acquisitions.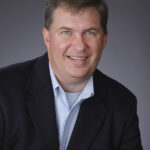 Vaughn V. Smider M.D., Ph.D.
Dr. Smider is the founder and President of ABS Institute and is an adjunct faculty member at the Scripps Research Institute. He previously led a research laboratory in the Molecular Medicine department at Scripps from 2006-2018.  Dr. Smider has multiple publications in antibody molecular biology, genetics, and structure, as well as in DNA repair and cancer biology.  In these fields he developed several groundbreaking technologies as well.  He was a founder and CSO of Fabrus LLC and Sevion Therapeutics (now NASDAQ: ELOX).  Dr. Smider served on the leadership council for the American Cancer Society, is a founder of the Elizabeth Smider Foundation, and serves as an advisor to several biotechnology and pharmaceutical companies.  Dr. Smider received his M.D. and Ph.D. (Immunology) degrees from the Stanford University School of Medicine.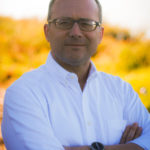 David Rabuka is the founder and CEO of Acrigen Biosciences, a company developing safe and efficient methods for gene editing therapy.  Prior to founding Acrigen, David was the Global Head of Research and Development, Chemical Biology at Catalent Biologics with overall R&D responsibility to oversee continued research and development of biotherapeutics, as well as overseeing strategy, resource allocation, scientific oversight of preclinical and clinical studies. In 2008, David founded and acted as President and Chief Scientific Officer of Redwood Bioscience Inc. David joined Catalent Biologics in 2014, following Catalent's acquisition of Redwood Bioscience Inc.   David is currently active with the Berkeley Catalyst Fund as a venture partner and life science partner.
David's scientific areas of expertise include chemical synthesis, drug delivery, translational research, Chemistry Manufacturing and control (CMC), protein chemistry and bioconjugation. David received a Ph.D. in Chemistry at the University of California, Berkeley as a Chevron Fellow in the lab of Professor Carolyn Bertozzi where his research included developing and applying protein bioconjugation technology to cell surface modification. Prior to pursuing his Ph.D., David worked at the Burnham Institute synthesizing complex glycans and later at Optimer Pharmaceuticals, which he joined as an early employee, focused on the development of glycan and macrolide based antibiotics.
David graduated with honors B.S. in Chemistry and Biochemistry from the University of Saskatchewan where he received the Dean's Science Award and holds a M.S. in Chemistry from the University of Alberta. He is an author on over 45 major publications as well as numerous books chapters and over 50 patents.
Fueling cures through basic research with medical impact